To setup goal in Google Analytics is an easy thing but only if you know how to do that.
Go to Admin panel and click on "Goals" option.

GA Goal Step 1: Goal Setup
First step is to choose a template or custom option.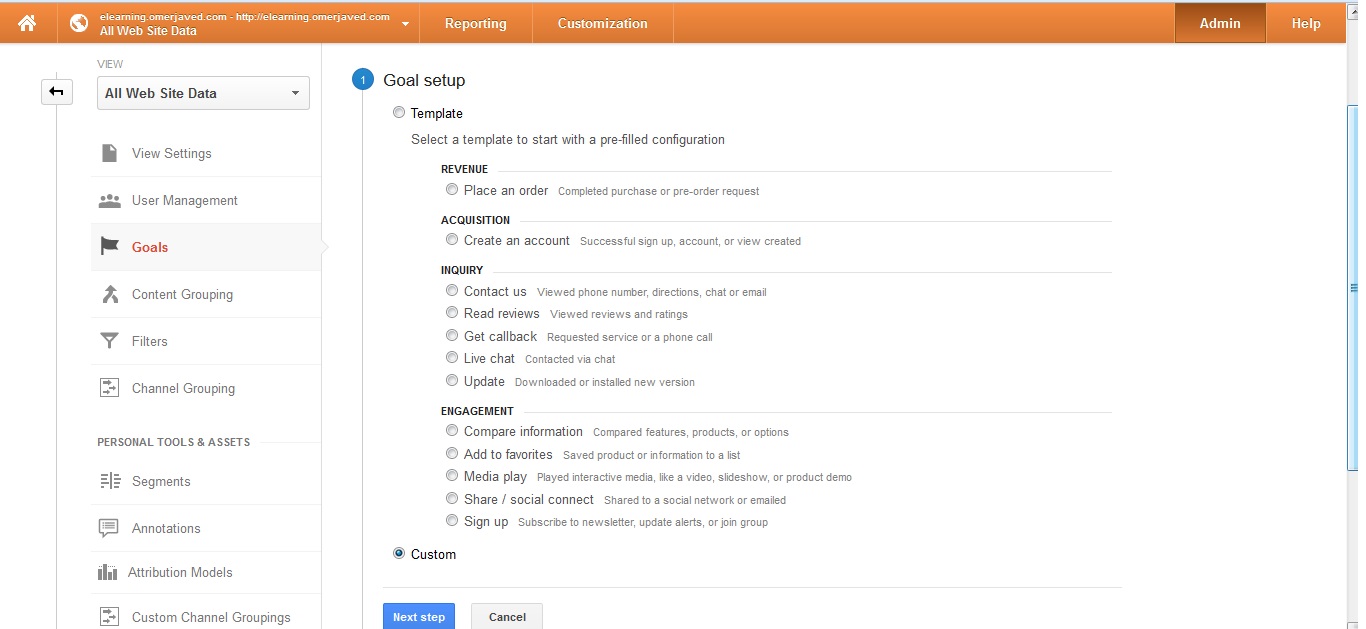 GA Goal Step 2: Goal Description
Second step is to name the goal. In addition to it, there are 4 types of goals, you have to choose one of them i.e. Destination, Duration, Pages/Screens per Visit, and Event.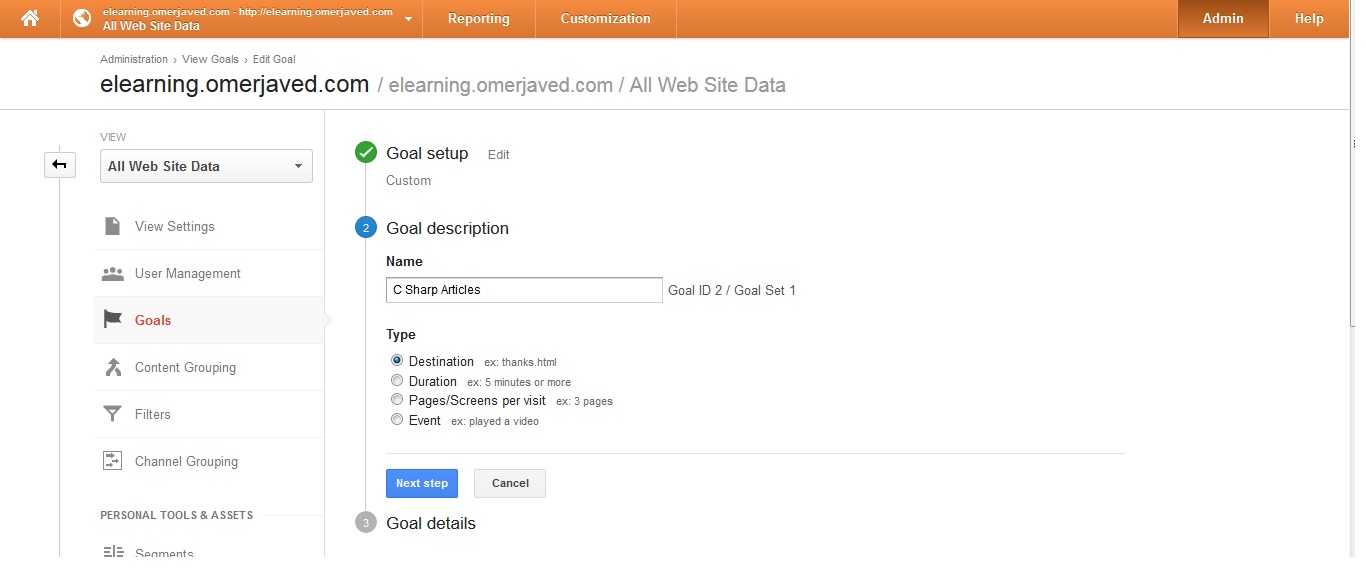 GA Goal Step 3: Goal Detail
Third step is to provide goal detail depending on the type selected in step 2.